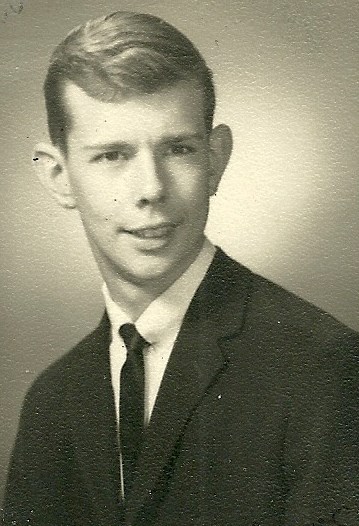 Recently, Meredy and I began to watch Mad Men. I know… we live behind the curve. (We have also begun to re-watch the entire Cheers series from the beginning). When I was in high school, pretty much the time frame of this series, being an adman was what I wanted from life. At least it was a career that made the "final cut" along with architect and commercial artist. While I loved architecture, at least drawing cool floor plans, I discovered that one must have an aptitude for things like math and physics, which were not in my wheelhouse. My career as a commercial artist hit the cold pool of reality when I took a Saturday art class with my friend, Mike Bryan, at the Art Center in LA. There I met people who were actually artists and I quickly realized that I was more of a cartoonist.
Truly, all of my talents leaned toward Madison Avenue. I was creative and quick with a tagline, I was semi-artistic, and I was quickly becoming known as a first rate bullshitter. I also liked slick skinny lapelled black suits and money. In 1962, I came upon a book by Vance Packard, The Hidden Persuaders, which opened my eyes to the fact that people could be persuaded, often subliminally, in myriad ways. I had struck gold. I devoured the book and set out to get the world to do my bidding. It was the ad life for me. I was already the head of the school publicity committee and the co-editor of the school newspaper, so I set out, in very small ways, to get my school to look at things my way. (I can't say that this worked, as I was eventually stripped of my editorship for a satirical editorial on the concrete, lifeless beauty of the school quad. Evidently, I was not able to penetrate the subconscious mind of Msgr. O'Flaherty, the pastor of St. Monica's at that time.)
Yet, my drive to manipulate the minds of millions was bolstered by a career test that we all took in junior Civics class. After answering 100 or so questions about my preferences (Indoors/outdoors? People/no people? Security/adventure? Fries/hashbrowns? Etc) I was told that ….I was born for advertising and public relations. I knew it!
But how does one go to college to major in slimy manipulation of minds? There was no "Communications" major in those days. (Today, kid have it easy. There is actually a bullshit major!) I figured that the best bet was to major in business and psychology. Yes, Packard also turned me on to psychology…at least the more useful aspects of it.
Then, in the summer of my junior year, I met a guy who knew a guy who was the son of a guy who got me a brief internship at Batton, Barton, Durstine, and Osborn, known in the trade as BBDO, an ad monolith that was based on Madison Ave, but had an office on Wilshire blvd. Really, it was only a two week gig, but a daunting two weeks it was. The mail boys had college degrees. Everyone was taking daily stress to incredibly new levels and no one was just sitting around saying "Hey, I got a good one". I quickly decided that I would be better served free lancing in world domination than going corporate.
Of course it was not that much later that I realized I had to choose a career path that would not send me directly to hell and that, while I had many of the tools for marketing, advertising, or at least a career in white collar crime, that I might be better served by sublimating these tendencies into something more socially rewarding…so, majoring in lit and philosophy, of course I went into teaching.
Yet, while Meredy and I curl on the couch watching Mad Men, in many ways reminiscent of BBDO, but with no goofy looking high school kid standing around looking for things to do, I think of what might have been. But, hell, I am not even that crazy about New York.